Antichrist Watch
Courtney Grogan | Catholic News Agency | Source URL Pope Francis called on nations to work toward a global common good Thursday, particularly in confronting climate change, human trafficking, and nuclear threats. "In the current situation of globalization not only of the economy but also of technological and cultural exchanges,
CNN | Source URL Pope Francis donated $500,000 to aid migrants in Mexico, the Vatican announced Saturday. The money will be used for housing, food and necessities for the Central American migrants. The funds will be split among 27 projects in 16 Mexican dioceses and religious congregations, according to the
John L. Allen | CRUX | Source URL ROME – Though the week between Christmas and New Year's is traditionally a fairly slow period on the Vatican beat, this is the Pope Francis era, when tradition and a Euro will buy you a cup of cappuccino in a Roman café.
AFP | Source URL Pope Francis called for peace and "fraternity" and Queen Elizabeth II warned against "tribalism", as millions across the world celebrated Christmas on Tuesday — after US President Donald Trump caused a festive furore by raising doubts about Santa Claus's existence during a call with a child.
AP News VATICAN CITY (AP) — It has been a wretched year for Pope Francis, whose blind spot on clergy sex abuse conspired with events beyond his control to threaten his legacy and throw the Catholic hierarchy into a credibility crisis not seen in modern times. The latest development —
Junno Arocho Esteves | CRUX | Source URL VATICAN CITY – Love for neighbor means being close to people, especially those facing oppression and violence for being Christian, and engaging in charitable work that reflects Christian values and promotes interreligious dialogue, Pope Francis said. Meeting with members of the Equestrian
Evangelical
Jenny Rose Spaudo | Charisma News | Source URL A group of pastors and faith leaders had an exclusive meeting with President Donald Trump at the White House Tuesday, Oct. 29. During that meeting, President Trump reportedly asked the pastors to lay hands on him and pray. The meeting, according to several
Ms. White, a controversial figure even among evangelical Christians, will be overseeing a White House division that conducts outreach to key parts of the president's base. Paula White, a televangelist based in Florida and personal pastor to President Trump whom he has known since 2002, has joined the Trump administration in an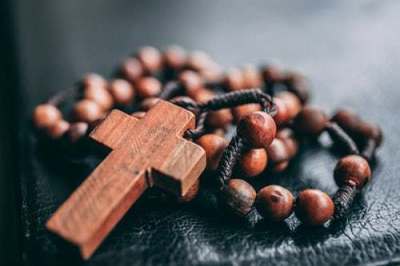 Shane Idleman | Christian Post | Source URL I thank God for the wonderful work that many ministries are doing to promote revival from D.C. to Pasadena—I wish there were more, but there is also a very troubling trend in the evangelical church as a whole. My goal in releasing
Kairos Company Charisma News The National Day of Prayer on Thursday, May 3, 2018, will focus on prayer for unity in America, announced Dr. Ronnie Floyd, the organization's president. In a leadership summit with regional coordinators and leaders of the prayer movement, Dr. Floyd announced the theme for next year's National
Peter J. Leithart FOX News On Oct. 31, 1517, Martin Luther nailed his 95 Theses, a list of propositions aimed at problems in the Roman Catholic Church, to the door of the university church in Wittenberg, Germany. He wanted to start a theological debate. Instead, he started the Reformation. As
Environmental Agenda
Hannah Brockhaus | Catholic News Agency | Source URL Katowice, Poland, Dec 4, 2018 / 03:19 pm (CNA/EWTN News).- At a UN climate change summit in Poland Monday, Vatican Secretary of State Cardinal Pietro Parolin underlined the Holy See's view that climate change is a moral issue and has an
LGBT Agenda
Samuel Smith | The Christian Post | Source URL The American Family Association is instructing parents to keep their kids at home on Friday and participate in the "Day of Silence Walkout" in response to the LGBT National "Day of Silence." The Day of Silence, which is organized by the national
The Christian Post | Source URL You may have thought I was overstating things in my recent article, "Will California Go from Banning Religious Books to Burning Them?" You may have thought I was exaggerating when I referenced LGBT activists who compared Christian conservatives to ISIS and Al-Qaeda. Be assured
Fulcrum7 Kern County Superior Court Judge David Lampe has ruled that owner Cathy Miller can continue to refuse to make wedding cakes for same sex couples. His ruling, on a motion for preliminary injunction, only leaves Miller alone until the full case comes to trial.  The next hearing on the
Fulcrum 7 `Ello fellow believers!  I bid you greetings from Hertfordshire, where the gay mob is vacillating between rainbow-flavoured outrage and blubbery distress. A gay couple have called for a vicar to step down after he refused to bless their marriage at their local church, according to the Mirror. Andrew Springett
AP via Yahoo News DES MOINES, Iowa (AP) — The University of Iowa is caught up in a legal fight with a conservative Christian student group that denied a leadership position to a student who is gay. The case pits a university policy barring discrimination based on sexual orientation against
Alisa Williams Spectrum Magazine The Andrews University Board of Trustees, which met on campus in October, has approved the creation of an official LGBT+ student support group. The statement regarding the university's commitment to providing this group appeared in the October 26 edition of the campus newspaper, Student Movement, and follows
Adventist Apostasy
Adventist Today | Source URL SPD president Pastor Glenn Townend speaks to Day One of SPD year-end meetings. VIDEO FROM ADVENTIST RECORD FACEBOOK PAGE 15 November 2018 | At its year-end meetings that were held this week at Avondale College's Lake Macquarie campus, the South Pacific Division (SPD) of the
AToday Two Adventist congregations in London (U.K.) have joined recent demonstrations against gun and knife violence. On May 7 the Pathfinder Club drum corps of the Hackney church led the march in the community in the west of metro London which included the mayor and town council members as well
Adventist News Network More than 30 people came to fellowship, play games and ask questions about the Bible. A club for the hearing-impaired, called "Interesting Encounters", from the community of Khimki, was created to help people get acquainted with Biblical truths. For them, it is necessary, not only to communicate information
Adventist Today The January issue of the newsletter published by the Adventist denomination's Michigan Conference includes an editorial by Pastor Jay Gallimore, Michigan conference president, in which he expresses concern about "websites and internet magazines their gossip blogs." Gallimore writes that these unidentified media have "mercilessly slandered" the leaders of
Kristen Conner WHNT HUNTSVILLE, Ala. – Sometime Friday evening, a bomb threat was made against Oakwood University according to a university spokesman. The Huntsville Police Department has since investigated and officers gave the all-clear for the campus just before 11 PM. Nothing suspicious has been located. Update: Huntsville Police Department
Loren Seibold Adventist Today "We are all sufferers from history, but the paranoid is a double sufferer, since he is afflicted not only by the real world, with the rest of us, but by his fantasies as well." ~Richard Hofstadter, "The Paranoid Style in American Politics" Not long ago a
Skysa App Bar